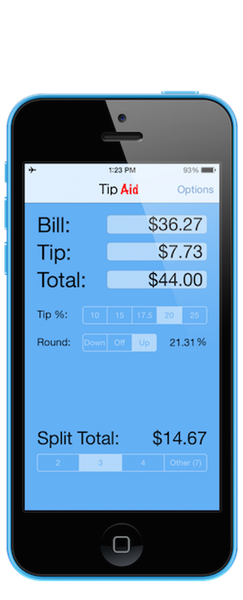 Features
Automatically calculates tip and total after entering bill amount.

Manually enter desired tip or final total.

Choose a predefined tip percentage.

Round the total up or down to an even amount.

Split the bill total between multiple parties.

Change the background color.

Works on iPhone and iPod running iOS 7 or higher.

Works on iPad (as iPhone app).