The quick and easy way to figure grades.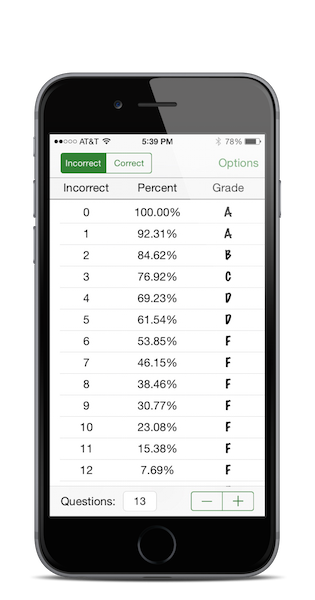 For Educators
Quickly score tests and assignments.

Score based on the number of right or wrong answers.
For Students
Verify your grade.

See how many questions you can miss before dropping below your target grade.
Features
Ability to score by right or wrong answers.

Row highlights when selected to clearly distinguish the percentage and letter grade.

Highlight color changes depending on scoring method.

Quickly change the number of questions.

Change the number of decimal places displayed.

Change the background color.

Works on iPhone and iPod running iOS 7 or higher.

Universal (Native iPad Support).
Also available in a free ad supported
version
.